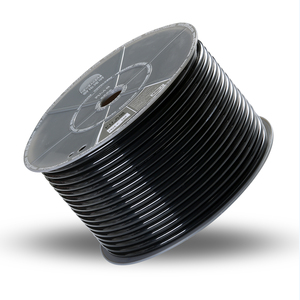 1.Working environment temperature and fluid temperature correspond to different burst pressure standards, application out of the burst pressure standard scope or extra-high temperature may cause local swelling and then fracturing to PU hose, we suggest to refer to the burst pressure test data, the safety factor of burst pressure to working force should be 3:1.
2.If the PU hose works under high working pressure for a long time, uniform swelling may occur in entire section at external diameter of the hose, for ensuring safety and preventing PU hose burst, the working pressure should be turned down or thick hose wall and large size should be selected.
3.If adiabatic compression causes temperature rising abnormally, PU hose may fracture.
4.When PU hose is applied to vibrating and bending mobile mechanics, heat transmission will cause temperature rise such that the PU hose may crack.
5.Hot water, hot oil or corrosive liquid may cause PU hose to accelerate aging to crack.
6.Hydrolysis, wax split or aging may cause the PU hose to fracture.
All our hose products made of advanced raw materials contains no other materials and have passed SGS international verification and authentication, and we also adopt advanced raw materials as carrier for its color ingredients without toxicity or harm, thus satisfying Europe and the United States environmental requirements.